Lisa is beauty editor of Vogue.co.uk
---
Wednesday 19 September 2018
From warm, woody notes to bold and beautiful florals, autumn's newest fragrances are a bold and beautiful bunch. Here, 
Vogue
 selects 10 of the best new launches to introduce to your olfactory wardrobe now.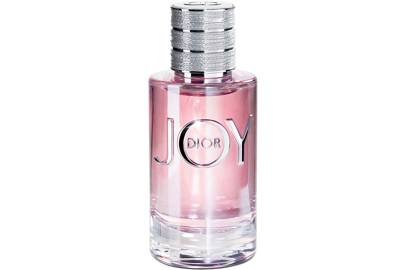 Dior
A real crowd-pleaser, Dior's elegant Joy combines bergamot, mandarin, rose, jasmine and sandalwood with an intimate and powdery base of musks. Feminine and sophisticated, it's the sort of scent that could easily become your signature.
Dior Joy Eau de Parfum. £75 for 50ml; available at Dior.com.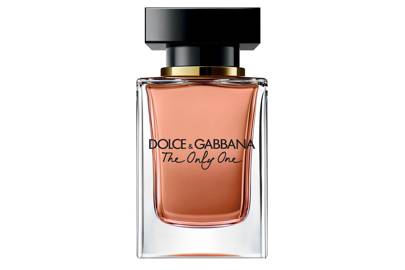 Dolce & Gabbana
Top notes of violet and bergamot, a heart of coffee and iris and base notes of gourmand vanilla and patchouli make up Dolce & Gabbana's seductive and addictively sweet new scent, The Only One. Very Dolce.
Dolce & Gabbana The Only One Eau de Parfum. £70 for 50ml; available at Boots.com.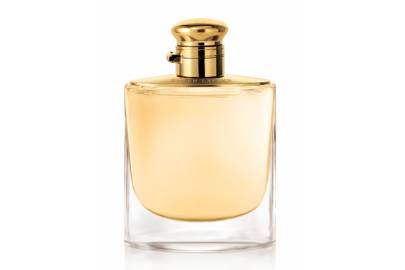 Ralph Lauren
A fragrance designed to celebrate femininity and female leadership, Ralph Lauren's Woman is grown-up and elegant, based around sensual tuberose and creamy sandalwood. Extra points for the clever flip-top lid, which calls to mind a hip flask.
Ralph Lauren Woman Eau de Parfum, £69 for 50ml; available at Boots.com.
Byredo

"Eleventh Hour is an exploration around the smell of things ending, a journey to the end of time, the last perfume on earth." That's how Byredo describes its unique and captivating new fragrance, which utilises a Nepali plant called Ban Timmur, along with bergamot, carrot seeds, rum, wild fig, cashmeran woods and tonka bean.

Byredo Eleventh Hour Eau de Parfum. £105 for 50ml; available at Byredo.co.uk.

 

Givenchy

 

A reimagining of Givenchy's classic L'Interdit fragrance first launched in 1957, the new L'Interdit Givenchy contrasts florals - jasmine, orange blossom and tuberose - with intense vetiver and patchouli for a surprising and multi-faceted scent.

Givenchy L'Interdit Givenchy Eau de Parfum. £69 for 50ml; available at Boots.com.

 

Jo Malone London

 

A sunny fragrance which nonetheless feels right all year round, Jo Malone London's Honeysuckle and Davana blends the two eponymous notes with moss for a nuanced take on a classic floral. Warm and uplifting.

Jo Malone London Honeysuckle and Davana Cologne. £94 for 100ml; available at Jomalone.co.uk.

 

Estée Lauder

 

Lychee, mimosa, rose petals, orange flower, gardenia and marzipan musk... the ingredients list of Estée Lauder's Beautiful Belle reads like a love letter to summer, and the fragrance feels suitably pretty. A modern take on the iconic Beautiful.

Estée Lauder Beautiful Belle Eau de Parfum, £72 for 50ml; available at Boots.com.

 

10 New Autumn Fragrances For 2018

---

Dior

A real crowd-pleaser, Dior's elegant Joy combines bergamot, mandarin, rose, jasmine and sandalwood with an intimate and powdery base of musks. Feminine and sophisticated, it's the sort of scent that could easily become your signature.

Dior Joy Eau de Parfum. £75 for 50ml; available at Dior.com.

Dolce & Gabbana

Top notes of violet and bergamot, a heart of coffee and iris and base notes of gourmand vanilla and patchouli make up Dolce & Gabbana's seductive and addictively sweet new scent, The Only One. Very Dolce.

Dolce & Gabbana The Only One Eau de Parfum. £70 for 50ml; available at Boots.com.

Ralph Lauren

A fragrance designed to celebrate femininity and female leadership, Ralph Lauren's Woman is grown-up and elegant, based around sensual tuberose and creamy sandalwood. Extra points for the clever flip-top lid, which calls to mind a hip flask.

Ralph Lauren Woman Eau de Parfum, £69 for 50ml; available at Boots.com.

Byredo

"Eleventh Hour is an exploration around the smell of things ending, a journey to the end of time, the last perfume on earth." That's how Byredo describes its unique and captivating new fragrance, which utilises a Nepali plant called Ban Timmur, along with bergamot, carrot seeds, rum, wild fig, cashmeran woods and tonka bean.

Byredo Eleventh Hour Eau de Parfum. £105 for 50ml; available at Byredo.co.uk.

Givenchy

A reimagining of Givenchy's classic L'Interdit fragrance first launched in 1957, the new L'Interdit Givenchy contrasts florals - jasmine, orange blossom and tuberose - with intense vetiver and patchouli for a surprising and multi-faceted scent.

Givenchy L'Interdit Givenchy Eau de Parfum. £69 for 50ml; available at Boots.com.

Jo Malone London

A sunny fragrance which nonetheless feels right all year round, Jo Malone London's Honeysuckle and Davana blends the two eponymous notes with moss for a nuanced take on a classic floral. Warm and uplifting.

Jo Malone London Honeysuckle and Davana Cologne. £94 for 100ml; available at Jomalone.co.uk.

Estée Lauder

Lychee, mimosa, rose petals, orange flower, gardenia and marzipan musk... the ingredients list of Estée Lauder's Beautiful Belle reads like a love letter to summer, and the fragrance feels suitably pretty. A modern take on the iconic Beautiful.

Estée Lauder Beautiful Belle Eau de Parfum, £72 for 50ml; available at Boots.com.

Calvin Klein

Inspired by the plurality and creativity of women, Calvin Klein's Women has a vibrant heart of orange flower, complemented by a sandalwood base and top notes of eucalyptus. Delicate yet sophisticated, it's a fragrance which transitions easily from day to night.

Calvin Klein Women Eau de Parfum, £57 for 50ml; available at Debenhams.com.

 

Tom Ford

 

A bold, unisex scent perfect for the colder months, Tom Ford's woody Fougère Platine uses traditionally "masculine" notes which linger on the skin long after you've sprayed it. Effortlessly sexy.

Tom Ford Fougère Platine Eau de Parfum, £162 for 50ml; available at Selfridges.com.

 

Gucci

 

Rose, tuberose, jasmine... Nettare Di Fiori makes a gorgeously flower-packed addition to the Gucci Bloom family, with a surprising top note of ginger and a warm base of patchouli and musks.

Gucci Bloom Nettare Di Fiori Eau de Parfum, £81 for 50ml; available at Gucci.com.

 

https://www.vogue.co.uk/gallery/best-new-perfumes